Meet Rocky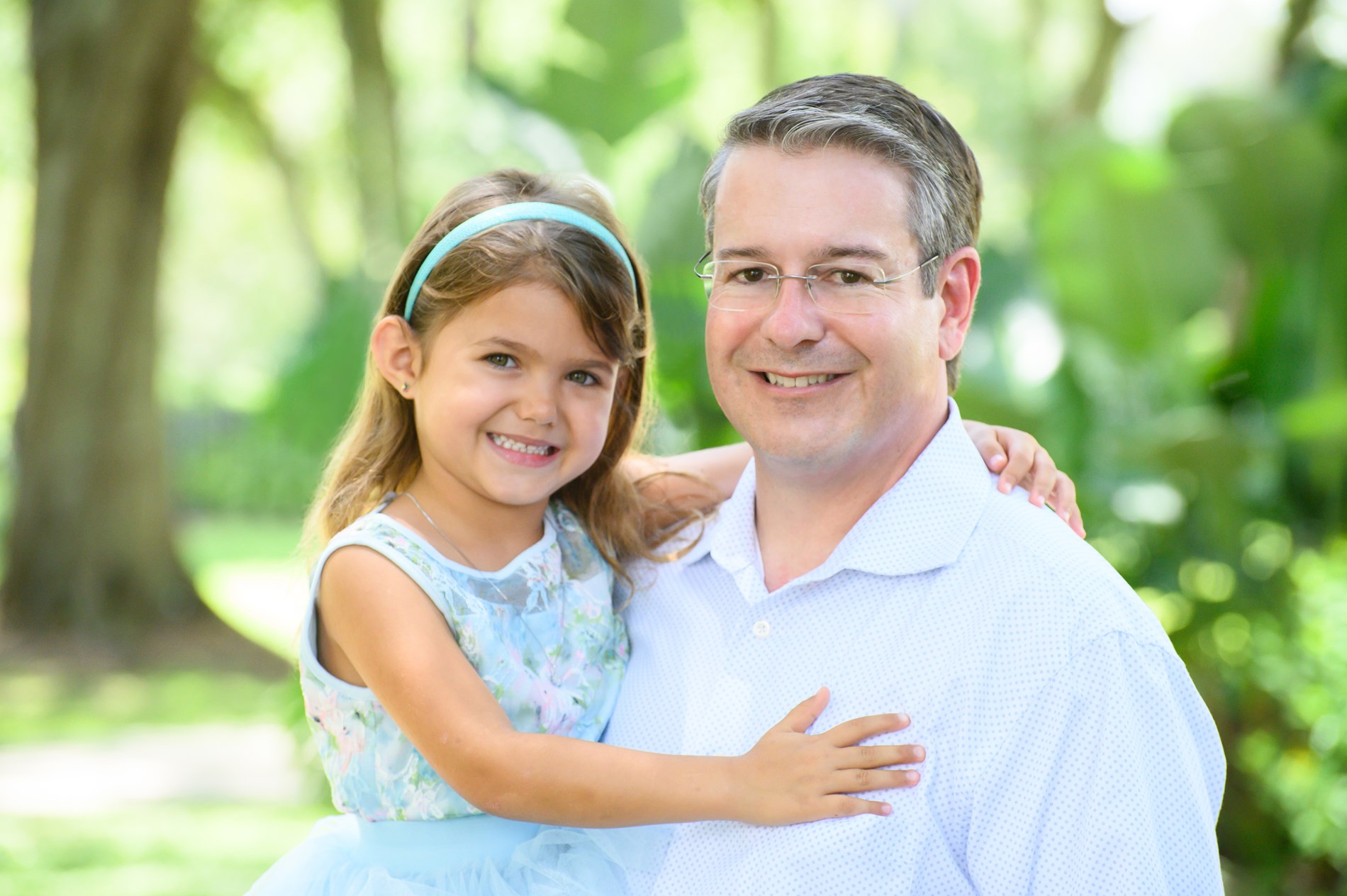 I am running for Public Defender because I want Hillsborough County to continue to enjoy one of the strongest Public Defender offices in the state. Hillsborough County is our home and it is where we raise our family. I am called to do my part to keep it a great place to live. By defending our indigent population, we help make the system more fair for everyone. A fair and just court system is an essential component of any great community.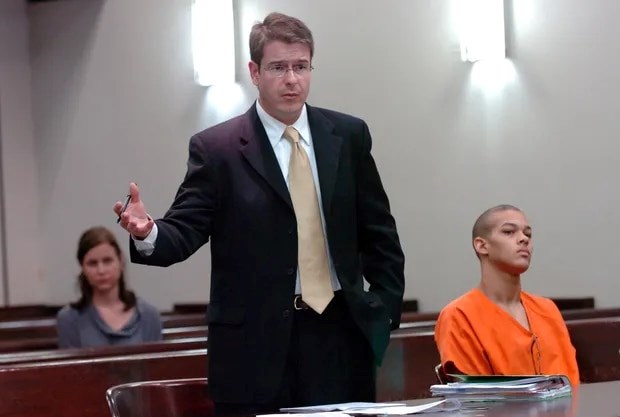 My entire legal career has been spent as an Assistant Public Defender, representing those who would otherwise not be able to afford to hire an attorney. I worked my way up from a line attorney to the second in command in the Hillsborough office. This road has not been easy. It has been rewarding though because I know we make a difference every day. This path is one of service, sacrifice and dedication.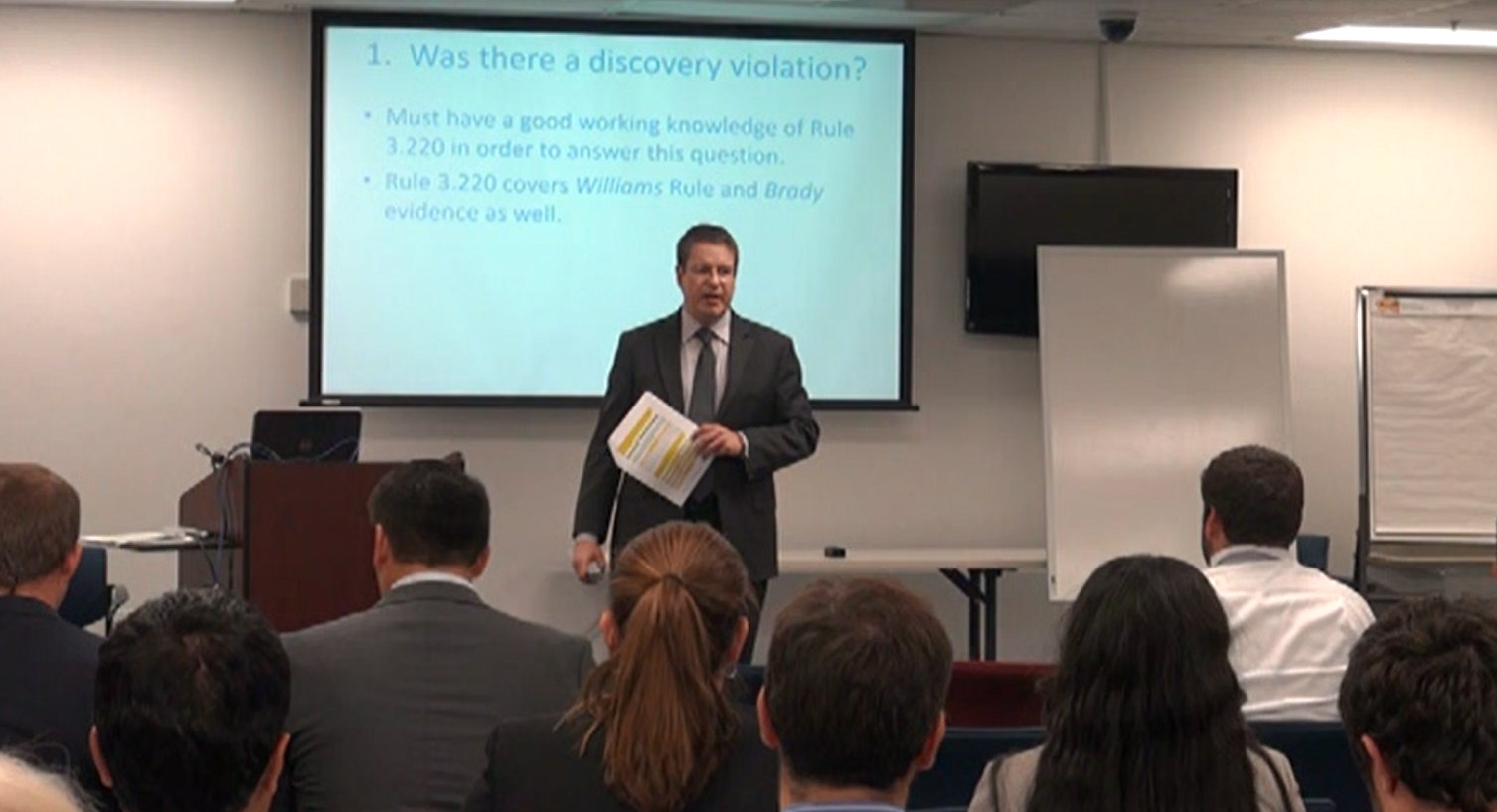 After spending years in the trenches handling the most serious cases, I became the Training Director at the office. This role allowed me to expand my influence in the court system by training and mentoring hundreds of attorneys over the years while also continuing to handle homicide cases. Our attorneys are the protectors of the presumption of innocence. We are professional, skilled and hard working. I want to continue to stand with them as your next elected Public Defender. To this day, I continue to also represent seriously-charged clients myself, in addition to my administrative duties.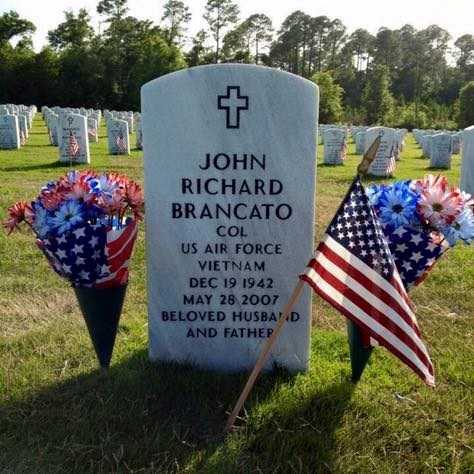 I was raised in a military family. My father retired as a Colonel in the Air Force at Hurlburt Field. For most of his career, he led military law offices across the world as a Staff Judge Advocate. We moved around every four years or so, as my father's military orders would come in. I have a deep respect for our military personnel and understand personally how great of sacrifice that our service members and their families make for our country.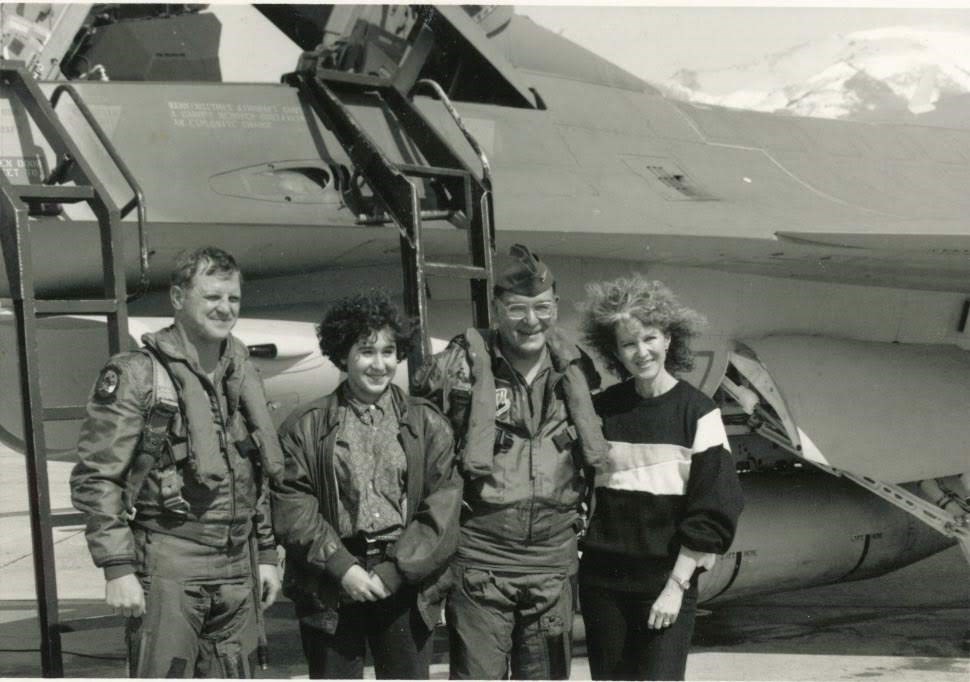 My mother was a homemaker and taught us how to do many practical things, including cooking, cleaning and yardwork. My grandmother immigrated from Italy when my mom was just a small child. My father came from a first-generation family of Italian immigrants. My parents instilled in us the value of public service at an early age.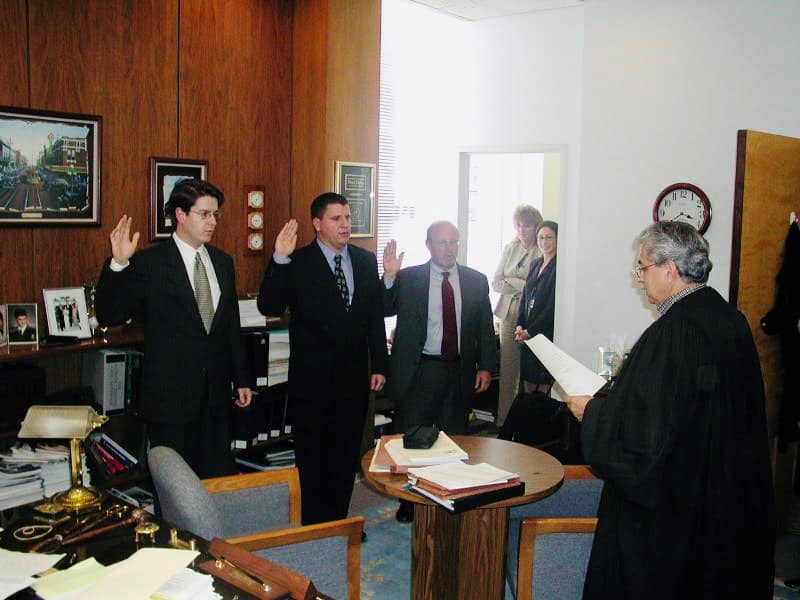 I moved to Tampa in 2003, transferring from the Public Defender's Office in Pensacola, Florida. I also taught at the Police Academy in Pensacola while serving as an Assistant Public Defender. In law school, I served for two years as student director of the Legal Aid Clinic and earned a tuition waiver. My record shows that representing indigent clients is my passion.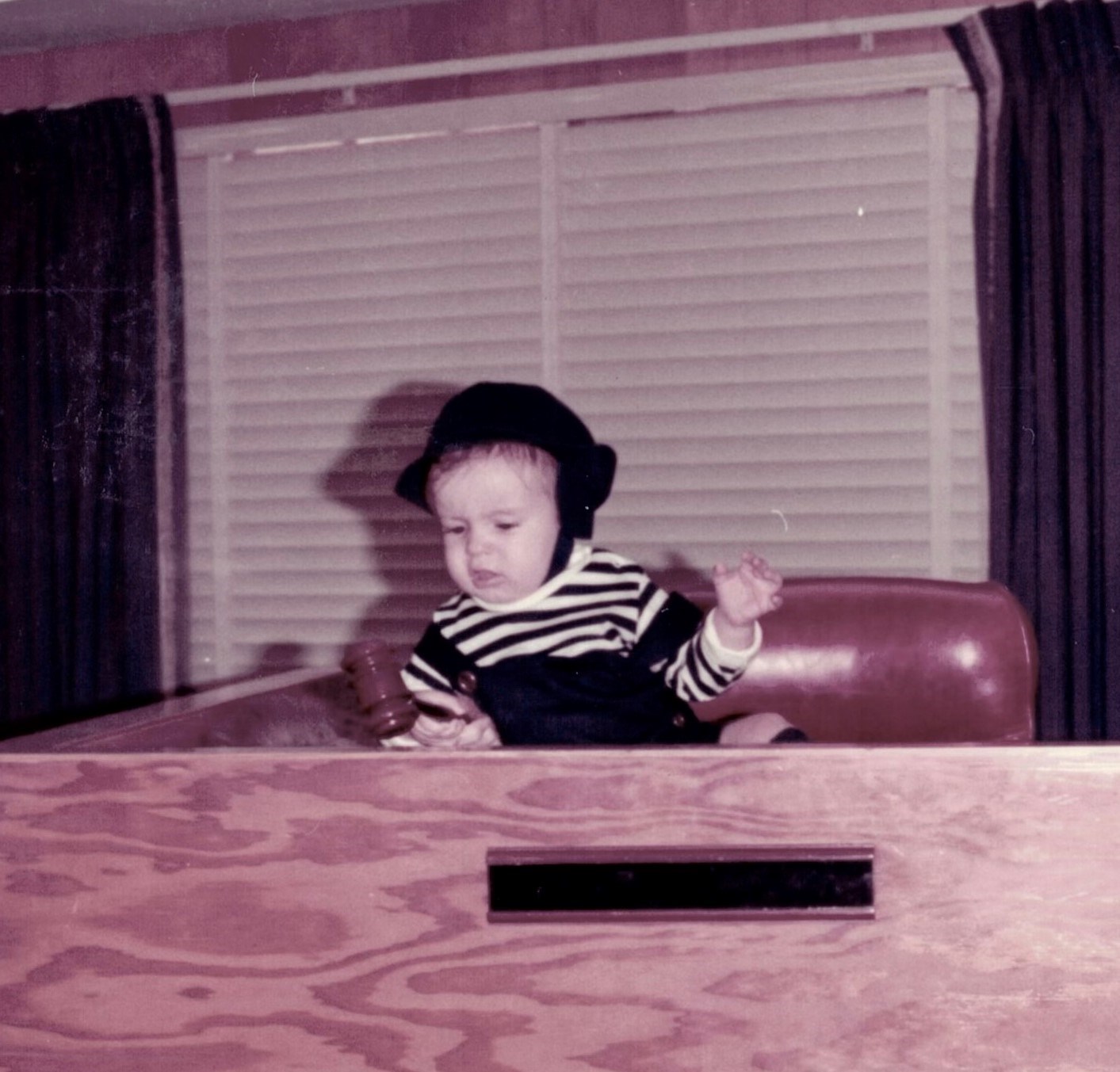 I have been a leader since youth, attaining the rank of Eagle Scout in the Boy Scouts of America. I am rated AV Preeminent by Martindale-Hubbell in criminal law and criminal defense. This rating is given only to attorneys who are ranked at the highest level of professional excellence for their legal expertise, communication skills, and ethical standards by their peers. I have practiced for 23 years. I have handled all types of cases from traffic offenses to homicides involving the death penalty.
I care about our community and I have a history of service, including:
Currently serve as the Chief Operations Officer in the Office of the Public Defender
Currently serve as Chair of the Juvenile Justice Circuit 13 Advisory Board
Currently serve on the Problem Solving Courts Oversight Committee, 13th Judicial Circuit
Currently serve as the Secretary, Board of Directors, DUI Counterattack
Past Vice Chair, Board of Directors, Pace Center for Girls, Hillsborough
Past member of the Juvenile Detention Alternative Initiative (JDAI) Committee, 13th Judicial Circuit
Past member of the Steering Committee, HCBA/ABOTA Annual Practicing with Ethics, Civility and Professionalism Seminar
Past member of the Steering Committee, HCBA Annual Bench Gar Committee
Past Vice Chair Safe and Sound Youth and Gun Violence Committee
Board of Directors, Hillsborough County Association of Criminal Defense Lawyers
Lifetime Member, NAACP
Volunteer Judge, National Trial Competition
Volunteer Judge, American Moot Court Association
I hope to earn your confidence and your vote in 2024! I am ready to lead this office from day one.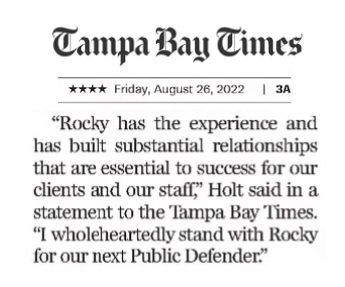 Rocky Brancato for Public Defender
13014 N Dale Mabry Hwy #335
Tampa, FL 33618-2808
(813) 434-3808